Soluciones hidratantes en dos cultivares de nardo (Polianthes tuberosa): respuestas físicas, fisiológicas y bioquímicas
Palabras clave:
Nardo, peroxidasa, catalasa, superóxido dismutasa, respiración.
Resumen
Espigas de nardo (Polianthes tuberosa) 'Mexicano' y 'Perla' con 5 ó 1 flores basales abiertas, se trataron con soluciones hidratantes (SH) conteniendo ácido gibérelico (AG3), benciladenina (BA), ácido amino-oxiácetico (AOA), ácido cítrico (AC), sacarosa (Sac) o hidroxiquínoleina citrato (HQC) con el objetivo de evaluar los cambios físicos, quími­cos y fisiológicos durante poscosecha, para posteriormente desarrollar tecnologías que incrementen la vida útil de esta especie ornamental. Se utilizó un experimento completa­mente al azar, la unidad experimental fue una espiga con seis a ocho repeticiones. Los resultados indican que el peso fresco relativo, consumo de agua y número de flores abiertas se incrementó; la respiración y azúcares totales disminuyeron en ambas variedades, cuando se aplicaron SH con AC o BA. La apariencia fue buena por cinco días en 'Mexicano' en las espigas hidratadas con AC o BA+ Sac y en 'Perla' por siete días en todos los tratamientos donde se aplicó SH. La actividad de peroxidasa, catalasa y superóxido dismutasa fue mayor en las espigas testigo y menor cuando se aplicaron las SH con BA + Sac o AC. En conclusión, la hidratación con AC ó BA mejoran el metabolismo y calidad de las espigas de nardo 'Mexicano' y 'Perla' en poscosecha.
Citas
Abbasi, J. y M.A. Hassanpour. 2011. Study on prolonging the base life of tuberose cut flowers (Polianthes tuberose L.). South West J. Horti. 2: 157-165.
Ahmad, S. S. y Tahir, I. 2016. How and why of flower senescence: understanding from models to ornamentals. Indian Journal of Plant Physiology 21: 446-456.
Arief, Z. M. 2016. Postharvest Physiology and Handling of cut Flowers. San Bernardino, Scholar´s Press.
Bailly, C., Corbineau, F. y Van Doorn, W. G. 2001. Free radical scavening and senescence in Iris tepals. Plant Physiology and Biochemistry 39: 649-656.
Barba R. G., Rodríguez, J. M. D., Castañeda, M. C. S., Rodríguez, A., Van Tuyl J. M. y Tapia, C. E. 2012. Mexican geophytes I. The genus Polianthes. Floriculture and Ornamental Biothechnology 6: 122-128.
Beyer, F. W. y Fridovich, I. 1987. Assaying for superoxide activity: some large consequences of minor changes in conditions. Analytical Biochemistry 161: 559-566.
Bradford, M.M. 1976. A rapid and sensitive method for the quatitation of microgram quantities of protein utilizing the principle of protein-dye binding. Analytical Biochemistry 72:248-254.
Castillo, L. E. C. 2011. Introducción al SAS® para Windows. Chapingo, Universidad Autónoma Chapingo
Choudhury T. M. y Barooah L. 2011. Effect of Pulsing and Different Holding Solutions on Flowers quality and Vase life of Tuberose (Polianthes tuberose Linn) cv. Calcutta Double. Indian Journal of Hill Farming 24(1): 31-33.
Dias, T. G. M., Finger, F. L. y Barbosa.J.G. (2005) Fisiologia pós-colehita de flores de corte. Ornamental Horticulture 11(2): 89-99.
Finger, F. L., Silva, T. P., Araujo, F. F. y Barbosa, J.G. 2016. Postharvest quality of ornamentals plants. En: Postharvest ripening physiology of crops. A. Pareek (Ed.), pp. 81-108. CRC Press, Boca Raton, USA.
González, V. M. E. 2016. Polianthes tuberosa L.: Revisión de sus aspectos filogenéticos, morfológicos y de cultivo. Cultivos Tropicales 37: 120-136.
Hutchinson, M. J., Chebet, D. K. y Emongor, V. E. 2003. Effect of Accel, sucrose and silver thiosulfate on the water relations and postharvest physiology of cut tuberose flowers. African Crop Science Journal 11:279-287.
Longo, G. P., Longo, C. P., Rossi, G., Vitale, A. y Pedretti, M. 1978. Variations in carbohydrate and lipid content and in osmotic potential of watermelon cotyledons treated with benzyladenine. Plant Science Letters 12: 199-207.
Maree, J. y Van-Wik, B.E. 2010. Cut flowers of the world. A Comprehensive reference for growers and florists. Timber Press, Oregon, USA
Neguerula, A. I. 2012. Is the color measured in food the color that we see? En: Color in food. Technological ans psycophysical aspects. Caivano, J.L., Buera M. del P. (eds.) pp: 81-91. CRC Press, Buenos Aires, Argentina.
Pérez, A.G.A., Alia, T. I., Valdez, L.A.A., Colinas M. T. L., López, V. M. y Sainz, M. de J. A. 2014. La refrigeración en húmedo y seco afecta la vida poscosecha de flores de corte de lisianthus (Eustoma grandiflorum) 'ABC Blue Rim'. Revista Mexicana de Ciencias Agrícolas 5(7): 1247-1260.
Pérez, A.G.A., Alia, T. I., Colinas, L. M. T., Sainz, A. M. J. y Álvarez, V. J. E. 2015. Aplicación de 1-metilciclopropeno en inflorescencias de nardo (Polianthes tuberosa L.) en poscosecha. Acta Agrícola y Pecuaria 1 (1): 29-36.
Pérez, A. G. A., I. Alia T., Colinas M.T.L., Valdez L.A.V. y Pelayo C.Z. 2019. Postharvest physiology and technology of the tuberose (Polianthes tuberosa L.): an ornamental flower native to Mexico. Horticulture, Environment and Biotechnology 60: 281-293.
Reid, M. S. 2009. Poscosecha y manejo de las flores de corte. HortiTecnia, Bogotá, Colombia.
SIAP. 2020. Cierre de la producción agrícola por cultivo (1980 - 2018). [Consultado el 22 de marzo de 2020]. Disponible en: https://nube.siap.gob.mx/cierreagricola/.
Singh, A., Kumar, J. y Kumar, P. 2008. Effects of plant growth regulators and sucrose on postharvest physiology, membrane stability and vase life of cut spikes of gladiolus. Plant Growth Regulators 55: 221-229.
Trueblood, E.W. E. 1973. "Omixochitl" – the Tuberose (Polianthes tuberosa). Economic Botany 27: 157-173.
Uthairatanakij, A., Jeenbutung, J., Buanong y M., Kanlayanarat, S. 2007. Effect of thidiazuron pulsing on physiological changes of cut tuberose flower (Polianthes tuberosa L.). Acta Horticulturae 755: 477-480.
Vázquez, G. L. M. 2004 Nardo (Polianthes spp.) y amolli (Manfreda spp.). Recursos fitogenéticos ornamentales de México. Universidad Autónoma del Estado de México, Toluca, México.
Whitam, F. F., Blaydes, D. F. y Devlin, R. M. (1971). Experiments in Plant Physiology. Van Nostrand Reinhold, New York, USA.
Wawrynczack, A. y Goszcznka, D. (2003) Effect of pulse treatment with exogenous cytokinins on longevity and ethylene production in cut carnations (Dianthus caryophyllus L.). Journal of Fruit and Ornamental Plant Research 11: 77-88.
Yamame, K., Kawabata, S., Fijishige, N. (1999) Changes in activities of superoxide dismutase, catalase and peroxidase during senescence of gladiolus florets. Journal Japanese of the Society for Horticultural Science 68(4): 798- 802.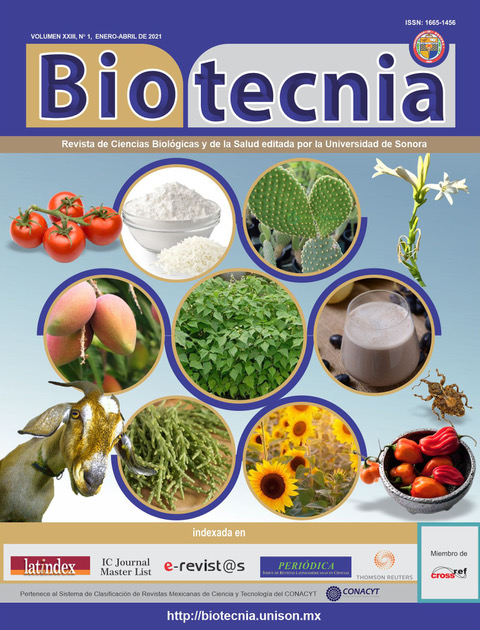 Descargas